Tough-guy/Morning Edition fill-in David Greene shows off his public radio tattoo. HOT!
'Let's Explore': David Sedaris On His Public... →
This is why you love public radio. GROSS: What did you write today? SEDARIS: I was on tour a few weeks ago, and I wrote this thing in this woman's book, and I don't know, apparently, she got upset about it. But I meant it in a good way. I must have just misunderstood. We must have misunderstood one another. And I hate the thought of anybody being angry at me like that, but…...
Morning Edition producer Selena Simmons-Duffin was submitted by a BONPR reader with a simple message: Duh, and we must agree. HOT!
We loved this On the Media segment about Grindr, "A Casual, Anonymous Interview," so much that we are interrupting our attempt to convince the office accountant to finish our taxes to bring you this photo of producer/babe Doug Anderson. Doug, we are always up for a little casual, anonymous grinding with you. Ping us! HOT!
The following sequence captures your favorite cable news lesbian public radio host receiving the March Madness award from KPCC in Los Angeles.* Looking good, Ira! We love the formal glasses. *Photos stolen from the This American Life Facebook page.
We don't know if it was Ira's manly baritone or his dashing good looks, but the people have spoken and This American Life narrowly beat Radiolab in the Public Radio Bracket. We can't wait to see footage of all of Chicago celebrating tonight. PUBLIC RADIO PARTY!!! HERBAL TEA FOR EVERYONE!!! Our congratulations to Ira and the rest of the TAL staff. HOT!
Happy birthday to mega babe Carl Kassell. Not only is Mr. Kassell Wait Wait… Don't Tell Me's official judge, scorekeeper, and prize, he was also honored as the 2013 North Carolinian of the Year, which we would be bitter about losing if we weren't so busy resting our eyes on this handsome mug. ALL HAIL CARL KASELL!! HOT!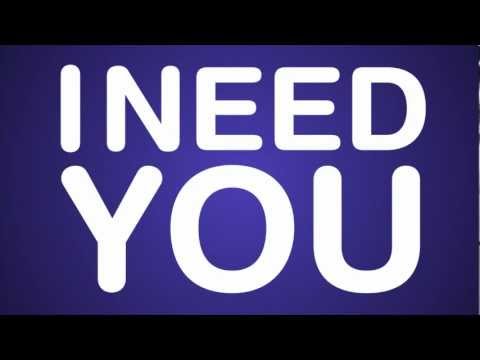 It may be cold in Seattle but it's hot in the control room. Meet KUOW's afternoon announcer, Andy Hurst. Afternoon announcer? More like afternoon delight. HOT!
We're pausing our sabbatical to bring you this photo of Melody Kramer, Fresh Air's associate producer for digital media, who is leaving public radio to find a cure for death. Best of luck to you, Dr. Kramer. We hope you find med school both enlightening and full of babes. HOT!
ANNOUNCEMENT TIME! BONPR is going on holiday! Please keep sending us your favorite babes of NPR, but we're going to spend some time in the islands, working on our Irish tan and our new Tumblr, Don't Ask, Do Tell, in which we see to our true calling—giving advice to people who didn't ask for it. We'll see you soon, friends. Here's one last picture of Ira Glass to...
Our apologies for the lack of attention we've paid to you this week, BONPR fans. It's not that we're running short on babes (there are TONS of hot bishes left), but we recently came into possession of a literal trunkload of sex toys and spent the week fielding messages like, "Will trade dinner for dick," and then driving around town delivering the goods from the back...
Boss keeping the the AC too low? Had pull out the winter clothes you keep in the trunk of your car because your housemate turned the closet into a spirit cave? Heat up with BONPR on WNIN's The Trend today at noon central time. Hot as Bob Edwards in a turtleneck. Yowza!
José Massó launched ¡Con Salsa! on WBUR Boston in 1976. The Saturday night show he still hosts is as much about the Latino community as it is about the music. A native of Old San Juan, Puerto Rico,  José is a real Renaissance Man (check out his bio) who's at ease anywhere, from the studio to the State House to the United Nations. Ed. note: 1976? No fucking way. This man wasn't old to do...
Remember the dark days before Tumblr when your only distraction from those spreadsheets was surveys and that What's-Your-Spirit-Animal quiz? (Baby polar bear, in case you're wondering. Only the kewtest knugglet ever.) Well, it's retro day here at BONPR, so put down the social media and distract yourself with this survey about public radio listening habits. HOT! [Ed. note:...
Who's got the hottest staff in public radio? Without taking the time to dig into our archives (day job), we suspect the most BONPRed show is Marketplace and the most BONPRed station is NPR West. Rest-of-America, are you going to let California take this top honor without a fight? Nominate your favorite staff here or email babesofnpr[at]gmail.com and we'll put it to a vote. This is why...
Watch
We know, we know. You're sick of thinking about who's going to wear the pants in this country come November. We recommend you press mute, put on some tunes, and watch Ari Shapiro wear the hell out of that suit. HOT!
Anonymous asked: I can't believe that you're up to 16 pages and haven't yet featured Madeleine Brand (formerly of the poor, dead NPR's Day To Day) and host of The Madeleine Brand Show on KPCC. You're welcome! (info and pic on KPCC/SCPR's website - I'd put a link in, but it won't let me)
We just received the following submission: "Despite his book, which we are all tired of him promoting, The Moth host Dan Kennedy can rock the black frames and clothing." [Ed. note: You mean Rock On: An Office Power Ballad? We haven't read it but we framed the back jacket and put it on our wall of babes. HOT!]